Espousing radical beliefs and extreme ideologies, terrorism is not a new phenomenon in the world. By definition, terrorism is using intimidation and violence to achieve a political goal. During this pursuit, terrorists commit monstrous crimes on both a local and a global scale.
Over the decades, these different terrorists groups have caused enough mayhem to gain international attention. Although they may shift on the list over the years, these are some of the most dangerous terrorist organizations the world has ever known.
10. The Lord's Resistance Army (LRA)
Led by Joseph Kony, this terrorist group operates throughout Uganda, parts of southern Sudan, the Democratic Republic of Congo, and the Central African Republic. It is also considered a cult.
Although the organization's initial message was to unify Uganda through peace and prosperity, it quickly turned into something violent. The Lord's Resistance Army is guilty of everything from mutilations to murders and child soldiers to sex slaves.
From 2008 until 2011, the gruesome military killed at least 2,300 people, which does not account for the number of children they kidnapped, or the hundreds of thousands of civilians they displaced throughout central Africa.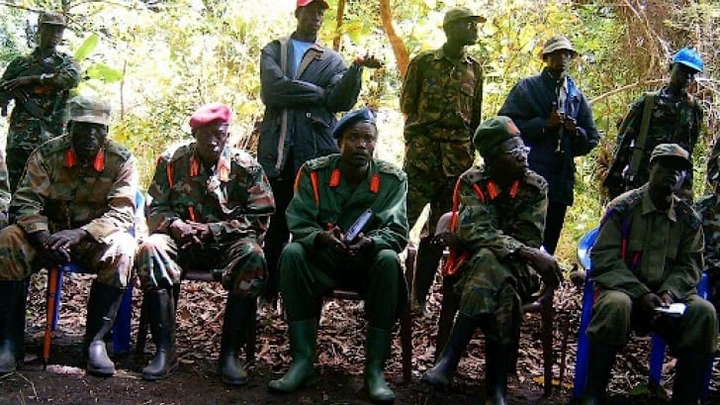 9. Forças Armadas Revolucionárias da Colômbia (FARC)
In English, the name translates to Revolutionary Armed Forces of Colombia. Thus, the origins of FARC date to a period of conflict between the liberals and conservatives of Colombia. Pushing an anti-imperialist, communist agenda, these terrorists use guerrilla tactics to promote their Marxist-Leninist motives.
FARC claims to defend poor farmers and fights against the privatization of the country's natural resources. However, the revolutionary group earns funding through a number of illegal activities including illegal mining, kidnapping, trafficking, and extortion. Further, hundreds of bombings and killings have been committed throughout Colombia in the name of FARC.
Ever since the 1960s, North and Latin American governments alike recognize the rebels as a terrorist group. In 1962, the U.S. government assisted the Colombians with mobilizing groups of civilians to work with the local armies to counter the FARC threats.
Known as Plan Lazo, William P. Yarborough was the Special Warfare Commander at the time, and in 2002 the two groups established a common understanding, so they are not as violent as decades ago.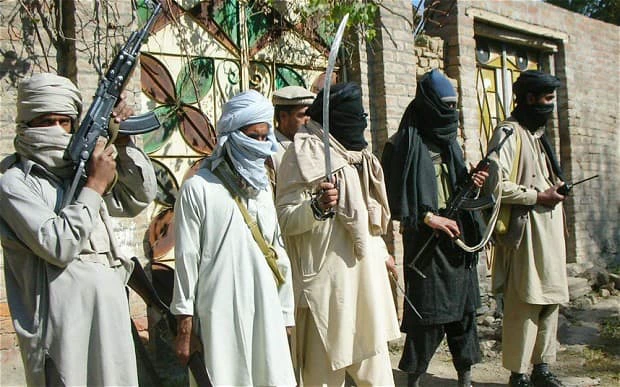 8. Tehrik-i-Taliban Pakistan (TTP)
Along the Pakistan-Afghanistan border is a group whose sole purpose is to overthrow the Pakistani government. These terrorists also take part in battling NATO forces and enforcing Sharia law.
Also known as the Tehrik-i-Taliban or simply Pakistani Taliban, it was established in 2007 and is composed of several Islamist radical groups.
Its notorious founder Baitullah Mehsud was a Pakistani militant. He died in 2009; Mullah Fazlullah is the current leader and openly anti-Western.
Not only has the terrorist group attacked Pakistan including United Nation offices, naval and army stations, and a school full of children in Peshawar, but it also named American cities as targets. In 2010, Tehrik-i-Taliban Pakistan attempted to detonate a car bomb in Times Square.
Lashkar-e-Tayyiba's founder and leader is the third one from the right, wearing a white shirt with a tan vest. Baloch Human Rights Council
7. Lashkar-e-Tayyiba (LT)
Sometimes written as Lashkar-e-Toiba, terrorist leader Hafiz Saeed picked the name because it means "Army of the Righteous." They not only occupy regions in India and Pakistan, but the aggressive group is one of the largest and skilled terrorist groups on the planet. They want to establish an Islamic state in Southeast Asia.
Markaz-ud-Dawa-wal-Irshad started the military wing in the 1980s with a focus on Islamic fundamentalism. Soviet Union forces occupied Afghanistan at the time, and the LT greatly opposed their presence.
Fast forward to the 20th century, and the violent group continues to wreak havoc throughout India and Pakistan. In 2001, an attack on India's parliament resulted in 12 fatalities.
Delhi and Varanasi were brutalized in 2005 and 2006, respectively. Over 160 civilians were murdered because of a 2006 bomb on a Mumbai commuter train.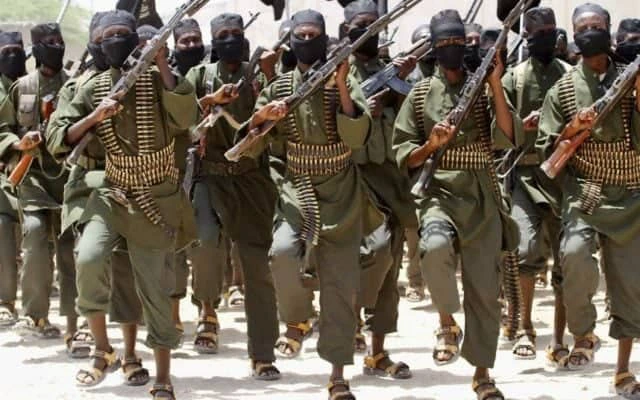 6. Al-Shabaab
This East African terrorist group was founded in 2006 with a stated mission to eliminate foreign military forces in Somalia.
In order to help form their Islamic government, the organization earns funding from ransoms, piracy, illegal trade, and other criminal actions.
Al-Shabaab operates throughout Somalia, Kenya, and Uganda, and they regularly carry out deadly car attacks and suicide bombings.
In 2013, over 60 people died as a result of the Westgate Mall attack in Kenya. Only two years later, the brutal organization attacked a Kenyan university and killed 148 students.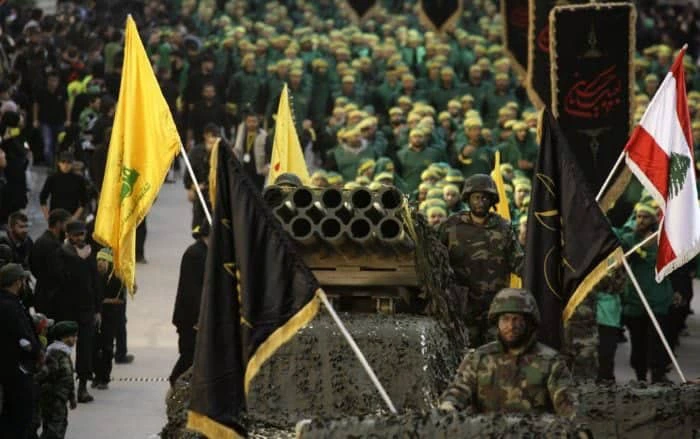 5. Hezbollah
Translated to mean 'Party of Allah,' Hezbollah is a Shi'a militant group. Speared by Ayatollah Khomeini, Hezbollah was established by a group of Muslim clerics in 1982 to counter the Israeli occupation of Lebanon. They made it clear they do not favor any form of western presence, and they are intent on driving them out of the region.
In 1983, Hezbollah bombed the U.S. Embassy in Lebanon. The Lebanese hostage crisis ensued for a decade. The extremists attacked an aircraft flight in Panama, and the London Israeli Embassy in 1994.
Although Hezbollah has not been in the media recently for global terrorism, the Lebanese government has representatives in its cabinet.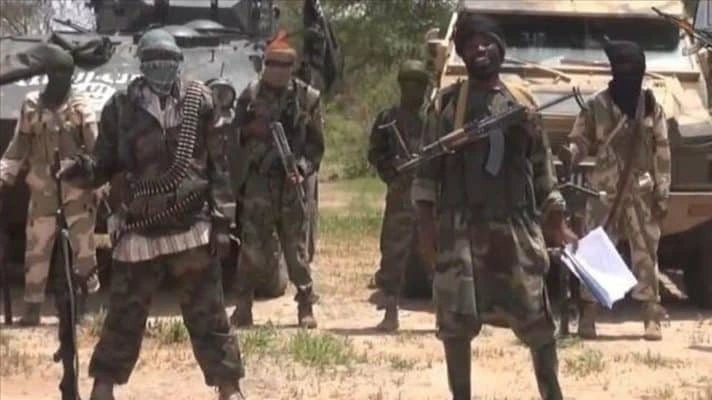 4. Boko Haram
This notorious West African terrorist group is a branch of the Islamic State of Iraq and the Levant and Syria (ISIL / ISIS), and has close ties with Al-Qaeda. The name Boko Haram itself translates to 'Western education is a sin.' By some accounts, the word 'Western' may also be changed with 'non-Islamic.'
Mohammed Yusuf is the founder of the sect and he passionately despises western education. He even discredits the Earth being round because he claims it is a western concept. Boko Haram has been active in Nigeria since 2009. After Nigeria had begun to accept different cultures, the terrorists wanted to impose Islamic laws throughout the entire country.
They even attempted to overthrow the government by imposing Sharia law, which have zero tolerance for any outside behaviors, including drinking alcohol. In 2011, Boko Haram took responsibility for bombing the United Nations headquarters in Abuja, Nigeria. Just three years later, the terrorist group gained international attention when they kidnapped over 200 Nigerian schoolgirls. Countries all over the globe recognized their brutal terror, and a massive social media campaign demanded the return of the children, many of whom were already married with children.
From its foundation until 2014, some 5,000 innocent souls have been murdered at the hands of Boko Haram.
3. Taliban
Mullah Mohammed Omar formed the Taliban in 1994. Its origins derive from the Afghani struggle against the Soviets. It is such an aggressive terrorist organization that it was in charge of an entire country. From 1996 until 2001, the Taliban's militant group enforced strict Islamic laws in Afghanistan until the United States military invaded the country.
The Taliban makes money via human and drug trafficking. The terrorists are known murderers and they kill innocent people in the name of Jihad, including over 130 high school teachers and students in northern Pakistan. The Taliban regularly practices heinous crimes such as ethnic cleansing. Like other groups, the Taliban received support from Al-Qaeda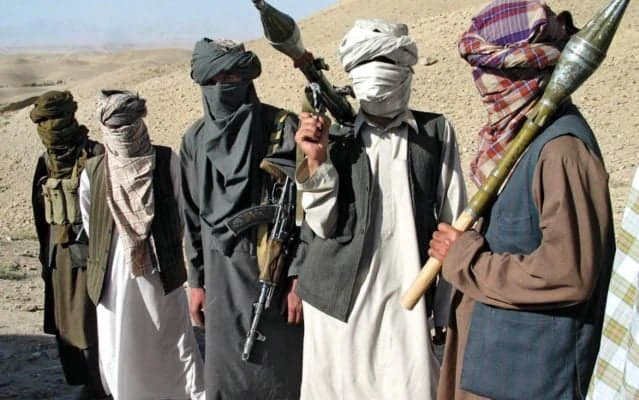 2. Al-Qaeda
The objective of Al-Qaeda is to unite Muslims everywhere through Jihad and strict interpretation of Sharia law.
For nearly 30 years, Al-Qaeda has been one of the biggest terrorist groups in the world. Osama bin Laden created the extremist organization in 1988. It is responsible for the 1993 World Trade Center bombing, the 1998 U.S. embassy bombings in Africa, and the 2002 Bali bombings.
Osama bin Laden mostly famously carried out the 9/11 attacks in New York City, Washington, and Pennsylvania which killed over 3,000 Americans. As a result, the U.S. invasion of Afghanistan ensued. Osama bin Laden was captured and killed in Pakistan in May 2011. Since then, Ayman al-Zawahiri has been the leader of Al-Qaeda.
1. Islamic State of Iraq and the Levant / Syria (ISIL / ISIS)
Abu Bakr al-Baghdadi formed the Islamic State of Iraq and Syria, which has grown to 80,000 militants and counting. Although the terrorists occupy large parts of the Middle East including portions of Iraq, Syria, and Palestine, they have affiliate groups all over the world including in Southeast Asia, Nigeria, and Libya. They even have some members in western countries.
As an extreme Sunni Jihadist organization, ISIS claims to have control over Muslims worldwide including authority over political, religious, and military groups. Abuse from these savages has occurred all over the globe.
ISIS is especially notorious for creating slave markets where they trade captured women. Such crimes have already happened to the Yazidi Kurdish sect after ISIS murdered their children.